Raceverslag door Ivo Steyaert en krantenartikel
Sacrificial virgin & the karma police.
Somewhere September 2015 I got a mail from Martino that a 250k long distance trail run was being organized and would take place march 2016. He heard it from a guy called facebook or something. I took a short look at the website and registered.
Guess i needed a reason to buy new running stuff, some fancy trail shoes yeah !
Barely making the qualification standard, the longest distance that i had run was a 100k (flat as a pancake and every 5k a CP).
But I trained hard & decided that i would be happy if i made it past CP2.
Let's summarize legends 2016 as… legendary. Learning everything the hard way but I survived and i met some awesome guys (André, Benny & Dirk). First lesson, in hard times you make good friends that keep rocking your world. Inserted is a photo taken by André of Benny, Dirk and myself. It captures the moment. Blurred and surreal, lost souls, fighting a commencing snowstorm on the ascent of Coo, which would later become a fullgrown snowstorm on Baraque de Fraiture.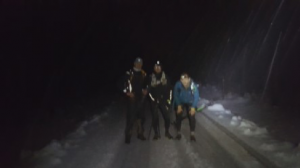 Legends 2016 : finisher.
A man with a plan & an imaginary distressed knee.
Legends 2017, the summer edition. Three little Injuns (Dirk, Benny & Ivo) running to survive, one little Injun fell to the ground and then there were two.
Except for the cramped-up descents because of fear of knee pain (had some knee issues in the months prior to March, but the fracture was apparently completely healed, never felt real pain during the race), I enjoyed every minute of the course and the company of Benny.
After Baraque de Fraiture 230k in the race I decided to take a shot at winning this race. But Teun held his pace until the end, respect & kudo's to him. 250K solo, strong willpower, thorough preparation, a great bow to his honour. Sir Teun.
Legends 2017 : finisher & and another lesson learned.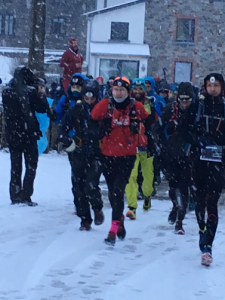 First page, first sentence from the manual 'how to organize a proper ultratrailrun' : "Let it snow at the start of the race". It must have cost Stef&Tim a handful of cash, but they did it.
From start to CP1 : Free falling. You know the feeling while you fall : here i go again ?
Wrong choice of shoes, inov8 x-trail, great shoes for mud and snow, but turning into skates when they hit icy rocks, the snowcover was not thick enough so before Barage de Nisramont (9k) i had a bruised back, bleeding elbows and a torn backpack. Great start.
From CP1 to CP2 : Changing into the hoka speedgoats. The night turns to day. For most runners this means new energy, for me its suffering time. Not a morning person is a weak statement.
From CP2 to CP3 : The only way is up baby. Made a reco-run in February. The hardest part of the race. No mercy. But… oh man the good weather takes the edge of everything, the sun is out, the snow is fresh and white. The bugle calls of migrating cranes make the right soundtrack for this 3D multicolor motion picture. The Ardennes at their best.
But still it remains a beastly & absurdly 2.300 altitude meters for a +50k stretch.
Just before the new night falls i catch up with Teun, i don't know what happened, but losing a half hour of advantage on a few k is not a good sign. Together we enter CP3.
Exit CP3 solo – CP4 : In the lead. Growing gap between Teun and me. The second night grows. I like this part, course is not too hard and not too long, some 40k.
Still don't know what happened to Teun, a +10k lead gives me a lot of mental comfort.
But he stays in the race, my respect for him grows, a DNF must have been tempting ?
CP4-Finish : yeah same shitty time of the day 7-9 am. Because of the sleep deprivation i make some navigational errors. It's hard to stay focussed (eyes on the prize my son, eyes on the prize).
After a last brutal climb and some river crossings (without bridges ???) i am in the last k.
For the emotions during the last k, a new word has to be invented. Like all the good stuff in the world all mixed up into a warm fluid that rains down on you for those last minutes.
Legends 2018 : Finisher, only 3x finisher & course record holder.
How can I top this ?
World/Word of thanks.
– Volunteers, you make it happen. I love you all. I want to be you. Next september i am volunteer during the great escape. I hope to see you all there again as co-volunteer of a runner.
– Stef&Tim : love&hate are two equal strong emotions, during the race it sometimes swings the hate-way, but man oh man when i see you both at the finish line… i want to marry you both (don't think our wives would agree but hey feelings are feelings)
– Support crew : you were there for me at my time of need. This will not be forgotten !!!
– Wife&kids : thank you for raising me to the person i am today.
– André thanks for our Barkley-talk on sunday, Benny thanks for the rainpants on saturday, Dirk thanks for the facebook rooting and cheering during the weekend, Ivan for a surprise visit on course on saturdayafternoon, Martino & Nico & Maarten & Mervyn & Marek & Peter & Tom&…other finishers thanks for sharing a beer and a pizza on mondaymorning…
– Everyone who whatsapped, textmessaged, called, wrote me cards, … thanks. It warms my heart.
See you all next year !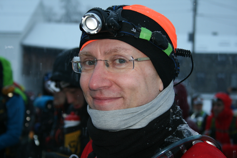 ---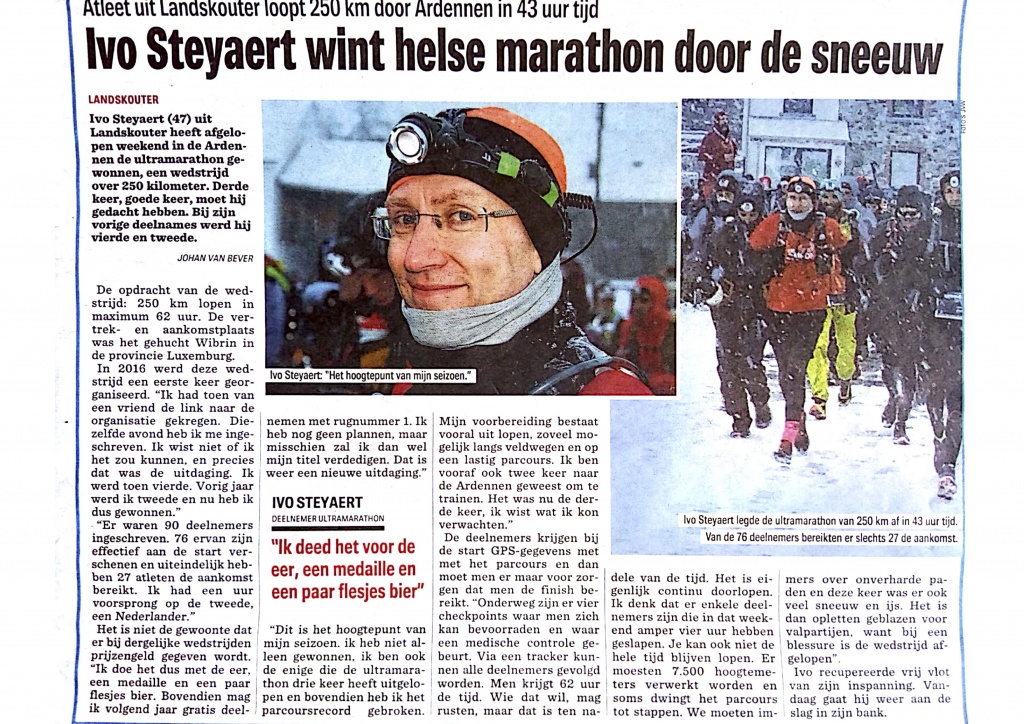 ---